This article is a stub.
You can help by logging in and expanding it.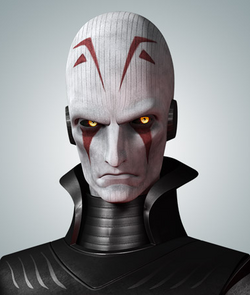 The Inquisitor
was a male Pau'an agent of the Galactic Empire who hunted and eliminated Jedi that had survived the destruction of the Jedi Order. The Inquisitor received his orders from Darth Vader, who tasked him with converting or destroying.
Ad blocker interference detected!
Wikia is a free-to-use site that makes money from advertising. We have a modified experience for viewers using ad blockers

Wikia is not accessible if you've made further modifications. Remove the custom ad blocker rule(s) and the page will load as expected.