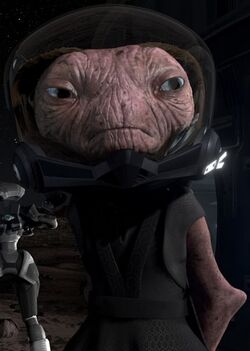 The Supervisor is the main antagonist of Disney's Mars Needs Moms. She is portrayed by Mindy Sterling. Her appearance is seemingly similar to E.T..
She kidnaps Milo's mother to steal her "momness." She apparently knew that martians once lived and raised their children like humans, but lied about it. She is arrested at the end of the film and she is put on nanny duty.
Ad blocker interference detected!
Wikia is a free-to-use site that makes money from advertising. We have a modified experience for viewers using ad blockers

Wikia is not accessible if you've made further modifications. Remove the custom ad blocker rule(s) and the page will load as expected.