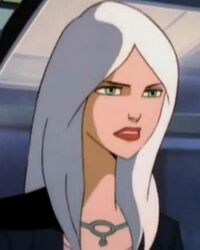 Sh'lainn Blaze
is a rebellious member of the Banshee clan, a race of aliens that landed in the British Isles around 527 BC. Like her kind, she possesses the ability to predict when someone will die. She can also levitate and emit energy streams. She's been targeted by Queen Mab. She becomes a new member of the Alliance and Nick's partner. As the series progresses it is clear that Nick and Sh'lainn develop a relationship. She ultimately bonds with Nick when she brings his lost memories to the surface.
Ad blocker interference detected!
Wikia is a free-to-use site that makes money from advertising. We have a modified experience for viewers using ad blockers

Wikia is not accessible if you've made further modifications. Remove the custom ad blocker rule(s) and the page will load as expected.