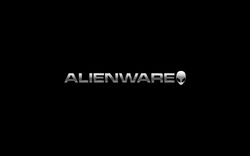 Alienware is a computer software program and electronics company based on aliens. The Alienware company was founded in Miami, Florida and their headquarters is located in The Hammocks, Florida.
According to employees, the company was given it's name because of the founders' fondness for the television series The X-Files[1], since the series focuses on the story of aliens colonizing Earth. The company has product names such as Area-51 and Mx.
References
Image gallery
Ad blocker interference detected!
Wikia is a free-to-use site that makes money from advertising. We have a modified experience for viewers using ad blockers

Wikia is not accessible if you've made further modifications. Remove the custom ad blocker rule(s) and the page will load as expected.